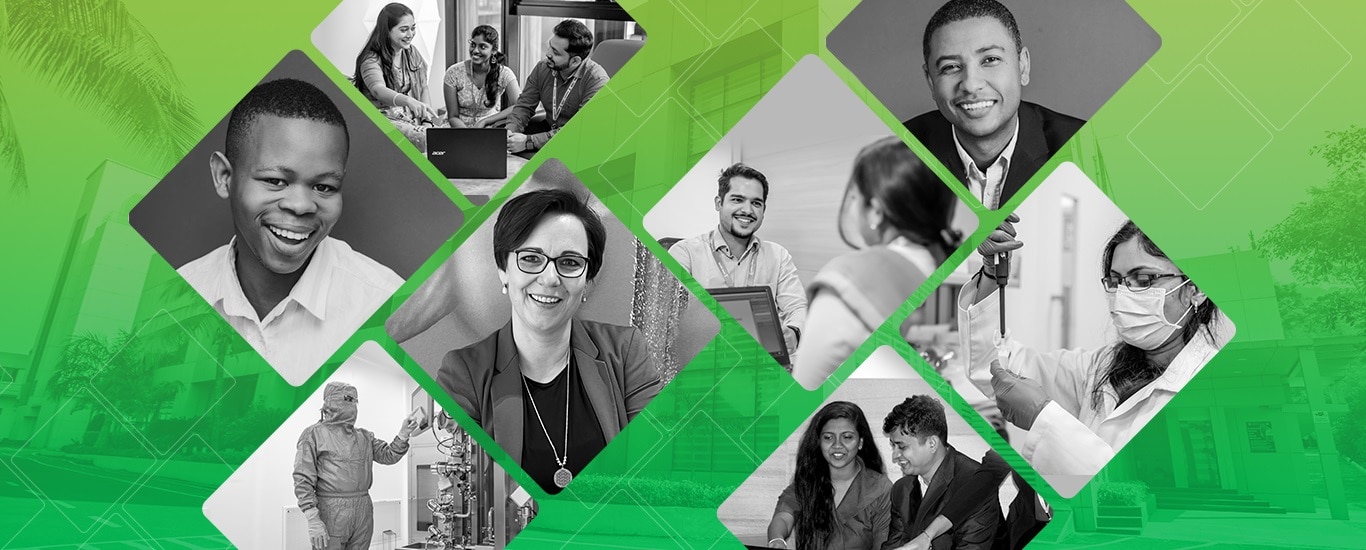 In every walk of Lupin life, our people are the #ForceOfGood
in their mission of enhancing patient's life and longevity.
Come work with us
in the Lupin World
We take pride in being the frontrunners of harbouring a
multigenerational work culture. Lupin provides several
opportunities for young graduates as well as experienced
professionals for a fulfilling career.
Connect with us for
our Campus Hiring Programmes
We work with leading educational institutions and partner with
renowned campuses to nurture talent based on current and
projected industry requirements. A few of our initiatives include:
Internship Programme
The summer interns get opportunities to work with the best brains in the industry and also Lupin's leadership team.
Graduate Engineer Trainees
The campus hire programme, with its well-structured year-long mentorship, enables Lupin to identify best talent from students pursuing technical courses and build a robust pipeline of future leaders.
Management Trainee Programme
Management graduates selected from India's premier management institutes are provided cross-functional exposure to groom them for future leadership roles.
Scholarship Programme
We regularly partner with reputed campuses to identify students with potential and award the brightest minds with the Lupin Scholar Award which includes financial aid.
Take a tour of our Life at Lupin
We also manufacture smiles.
The Lighthouses of Lupin: Our values

Our values are like lighthouses – they signal us at every step of the work way, giving us direction, meaning and purpose. Our six core values – comprising Integrity, Passion for Excellence, Teamwork, Entrepreneurial Spirit, Respect and Care, and Customer Focus – are central to our being.
Read more about our values here.

See how our values define the culture at Lupin
Culture of Empowerment, Collaboration and Innovation for a Better Future
The Spirit of Lupin powers our people and our operating universe, essentially our Work Family. Our culture, defined by our values, translates into an invigorating environment that mentors, nurtures and supports talented individuals in their journey from good to great. Our workplace policies and initiatives are designed to enable our employees' personal and professional development as they grow through the ranks.
A workplace that blends tradition and modernity: The hallmark of the Lupin legacy is the trust that it has built over the years and its unflinching zeal to embrace the new and novel. We are committed towards innovation and at ease being outside of our comfort zones.
Our talent pool demonstrates the passion and ambition for solving real-world challenges to improve our business and the healthcare industry.
PEOPLE
PASSION
PROFESSION
PERFORMANCE
PATIENT XPERIENCE
Lupin is a confluence ground for Passion and Profession. We believe that passion is the fuel for propelling one's career graph. We capitalize and nurture the performance potential of our people to garner superlative Patient Xperiences. What makes us stand apart is that we have the systems and processes of a large company, but nimbleness and agility of a small enterprise.
Become future conversant




and ready

Staying relevant and agile forms the core of Lupin's Learning & Development (L&D) philosophy. Our people programmes are curated to make our employees future conversant and ready. Learning, therefore is a continuous process enabled via interventions throughout every employee's lifecycle across levels and businesses. We also offer our top-performing employees and aspiring scientists with an opportunity to pursue a Ph.D. under our Ascent programme. The aspirants are selected through a rigorous process and upon selection are supported financially and professionally throughout their doctoral journey.
We celebrate our differences

We are a global company with offices spread across all continents. Our workforce includes employees from different nationalities, cultures and gender etc., and everyone is driven by the passion and pride of making life-saving medicines. We celebrate being a single unified whole, consisting of many different parts.